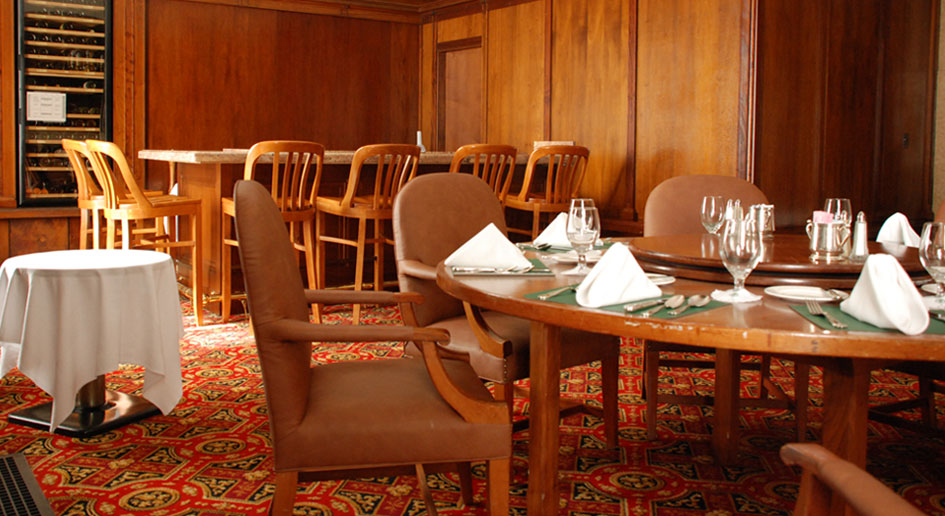 The Buffalo Club is one of Buffalo's most prestigious social organizations, and has been in existence since 1867 and moved to its present location in 1887.
Established by members including the club's first President Millard Fillmore, the original founding statement read "to promote social intercourse among its members." In modern times, social intercourse often occurs over a glass of fine wine.
The Buffalo Club was lacking in a wine storage room, and desired to offer members a place to store and enjoy their wine collections. Preserving the integrity of the stately Club was of first priority, and Resetarits Construction was hired to ensure that the construction of the wine room would preserve the architectural significance of the Club. The Buffalo Club Wine Room was constructed within an existing space at the Club. This existing space featured woodwork dating back to the construction of the building in 1870.
Resetarits Construction utilized the talents of the finest carpenters in Buffalo, who were able to replicate the original craftsmanship of the room. The Buffalo Club's high standards of excellence demanded minimal interruption of members' enjoyment of the Club during the construction process. Resetarits Construction was able to achieve project success while ensuring that noise, dust, and deliveries did not interfere with Club activities.
The Wine Room features a climate controlled environment for the storage of members' rare and extensive wine collections including individual wine lockers which provide a secured storage space for private collections. The project added a modern amenity to the Club, while maintaining the architectural integrity of the building.
Resetarits Construction Corporation
1500 Union Road, Suite 100
West Seneca, New York 14224

EXPERIENCE
Our staff has experience working on some of the area's highest profile construction projects. Your project will be managed and constructed by some of the areas most experienced, skilled, and qualified construction professionals.

VALUE
We strive to reduce our clients' costs while providing the highest quality of service and construction. Implementing efficient design and construction methods while focusing on quality craftsmanship and economical solutions ensures we are able to provide a high value for our clients.

SERVICE
Our goal is to make every client a future reference, and to treat every client as if they were our only client. We commit to providing clients with construction services that will facilitate the success of their business.

RELATIONSHIPS
We have established strong relationships with many of our clients, providing them with construction services for a variety of projects over time. These lasting relationships are a testament to our experience, value, and service.