South American Rain Forest Exhibit – Buffalo Zoo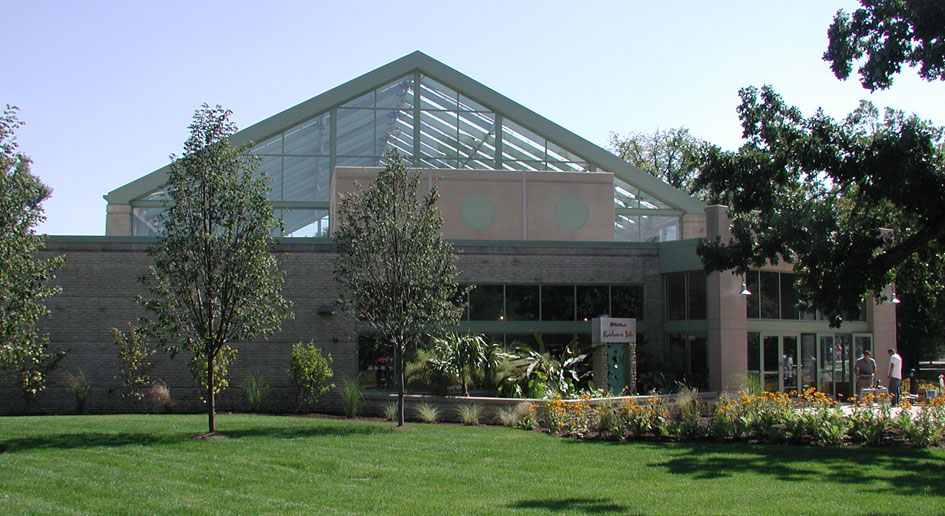 Resetarits Construction was contracted to perform the Construction Management of the immersive walk-through natural habitat exhibit at the Buffalo Zoo. This 26,000 square foot, fully enclosed tropical rainforest provides the Zoo with a signature, four-season attraction that is home to more than 30 species including exotic reptiles, birds, monkeys and giant anteaters. Completing the incredible tropical exhibit is a 30-foot waterfall.
Behind the scenes of the featured exhibit the structure is supported by extremely complex mechanical systems to maintain the climate control necessary to support the existence of the occupying flora and fauna. In addition to the delicate climate controls, multiple veterinary food preparation areas as well as specialized animal holding centers support the zoological complex. One unique feature of the complex is the roofing system that is comprised of pneumatic cushions restrained in aluminum extrusions and supported by a lightweight structure. The cushions are inflated with low pressure air to provide insulation and resist wind loads.
The projects complex building systems required international coordination resulting in a critical path timeline and field accuracy.
See a video of Rainforest Falls prepared by the Buffalo Niagara Convention and Visitors Bureau: http://www.visitbuffaloniagara.com/visitors/stories/RainforestFallsSli
Resetarits Construction Corporation
1500 Union Road, Suite 100
West Seneca, New York 14224

EXPERIENCE
Our staff has experience working on some of the area's highest profile construction projects. Your project will be managed and constructed by some of the areas most experienced, skilled, and qualified construction professionals.

VALUE
We strive to reduce our clients' costs while providing the highest quality of service and construction. Implementing efficient design and construction methods while focusing on quality craftsmanship and economical solutions ensures we are able to provide a high value for our clients.

SERVICE
Our goal is to make every client a future reference, and to treat every client as if they were our only client. We commit to providing clients with construction services that will facilitate the success of their business.

RELATIONSHIPS
We have established strong relationships with many of our clients, providing them with construction services for a variety of projects over time. These lasting relationships are a testament to our experience, value, and service.