Westermeier Martin Dental Care Office Renovation and Addition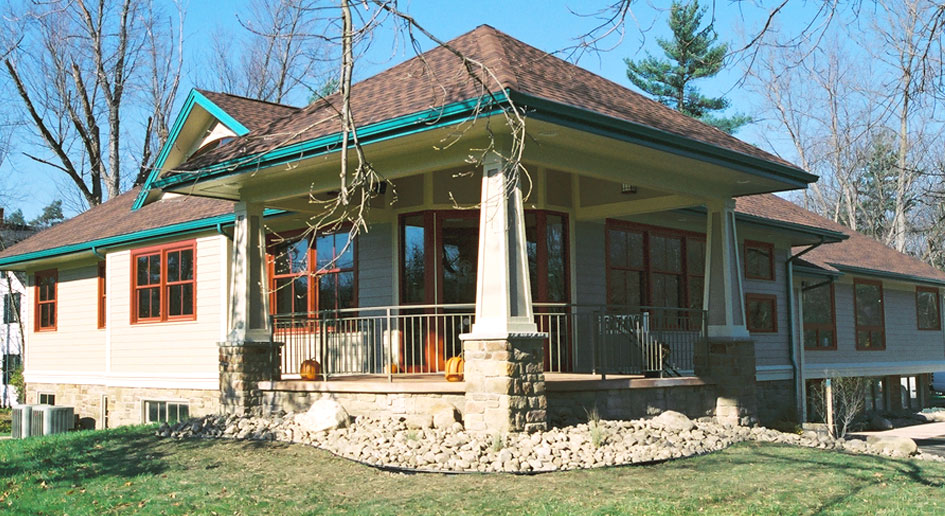 Westermeier Martin Dental Care is a state-of-the art dental practice located in historic East Aurora, NY.
Drs. Westermeier and Martin focus on cosmetic dentistry, and much like their dental work, their office renovation and addition needed to be perfect in order to reflect the high caliber of work done at the facility. The project design was influenced by the signature "Roycroft" or "Arts and Crafts" style of East Aurora, which includes intricate and very high end carpentry and finishes. Resetarits Construction utilized some of the area's most skilled carpenters and trades people, all while maintaining the aggressive project budget.
Through proper coordination with the doctors and subcontractors, Resetarits Construction was able to ensure that sensitive dental operations were able to safely continue throughout the project duration. A two week shut down period, in which crews worked nearly 24/7 to complete the most disruptive of work, allowed the project to be completed within the necessary timeframe.
Resetarits Construction Corporation
1500 Union Road, Suite 100
West Seneca, New York 14224

EXPERIENCE
Our staff has experience working on some of the area's highest profile construction projects. Your project will be managed and constructed by some of the areas most experienced, skilled, and qualified construction professionals.

VALUE
We strive to reduce our clients' costs while providing the highest quality of service and construction. Implementing efficient design and construction methods while focusing on quality craftsmanship and economical solutions ensures we are able to provide a high value for our clients.

SERVICE
Our goal is to make every client a future reference, and to treat every client as if they were our only client. We commit to providing clients with construction services that will facilitate the success of their business.

RELATIONSHIPS
We have established strong relationships with many of our clients, providing them with construction services for a variety of projects over time. These lasting relationships are a testament to our experience, value, and service.